So proud of former Rocket, Rubin Randolph, for scoring such a nice award. He's the biggest supporter we have! Thanks to Coach Rubel & Caraway for going to support this graduate! #RobinsonISD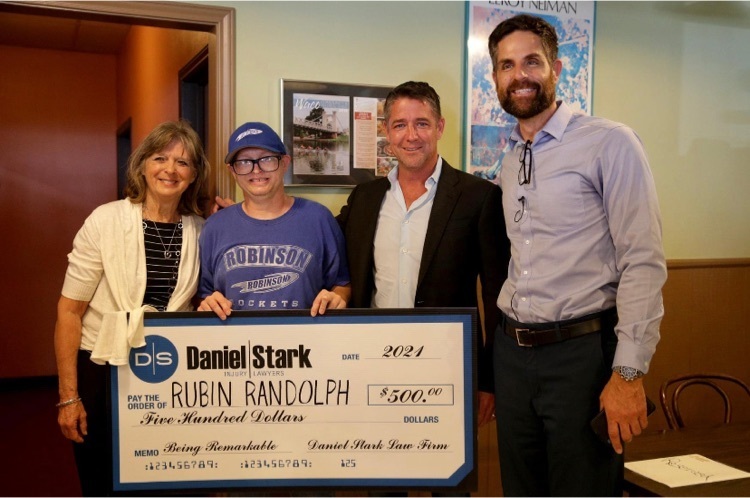 The Rollins family are ready to support Yolanda as she begins her tenure as a RISD Trustee! #RobinsonISD #RNQ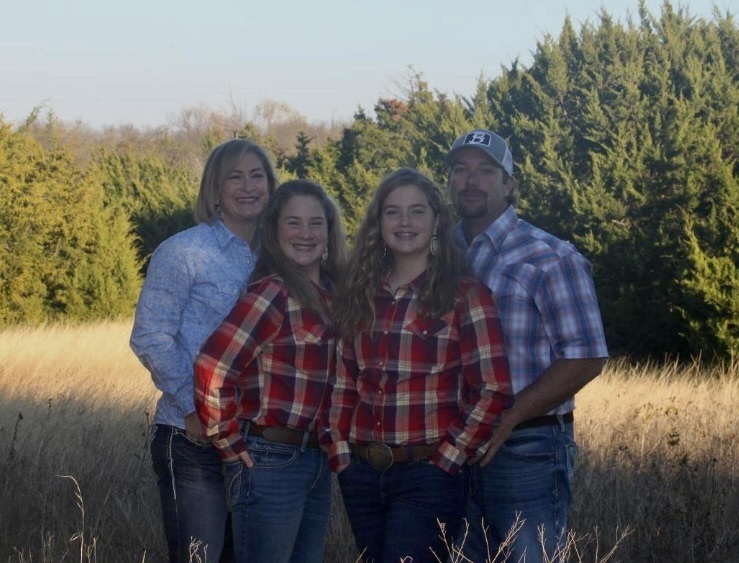 Alicia Williams is joined by her family as she begins her tenure as a Robinson ISD Trustee. #RobinsonISD RNQ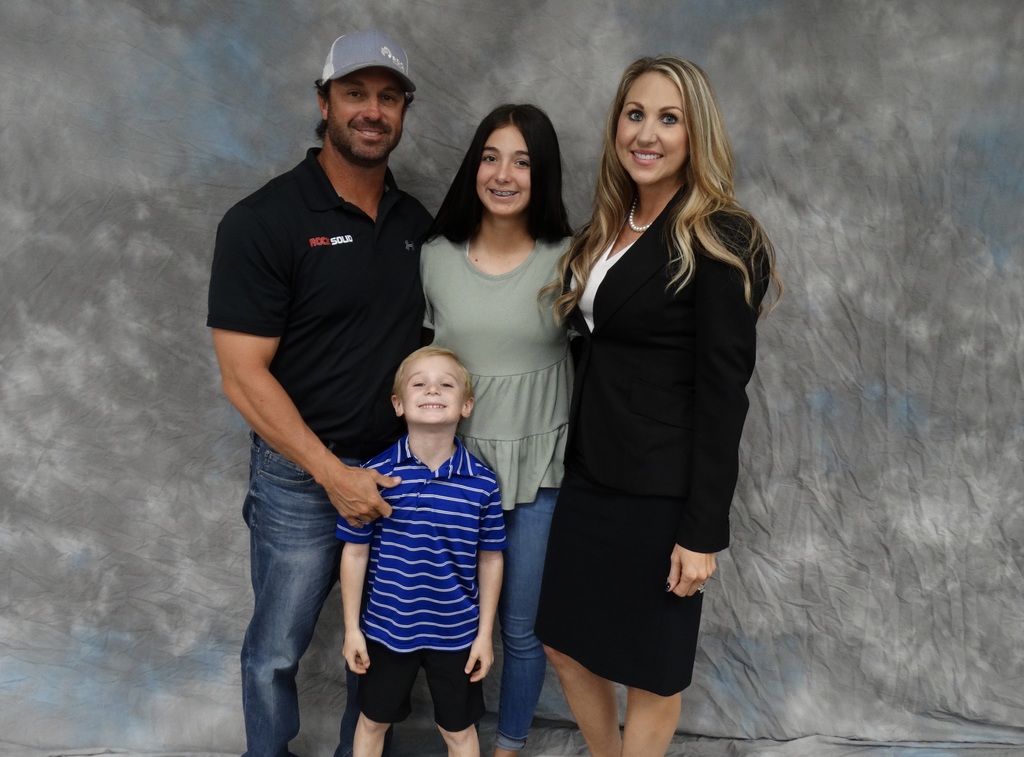 RISD is excited to welcome Yolanda Rollins and Alicia Williams to the Board of Trustees! As parents of RISD students, they have previously served on school committees/organizations. We look forward to their contributions to the district in this new role! #RobinsonISD #RNQ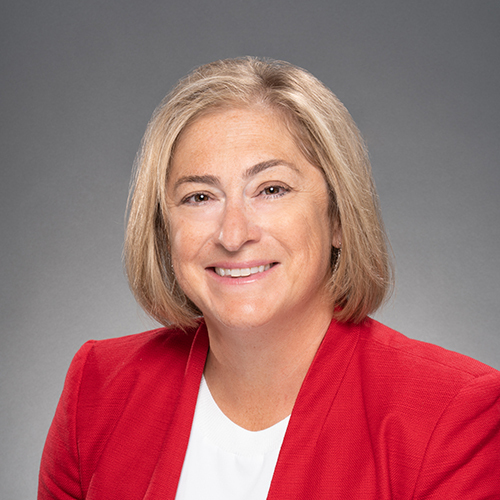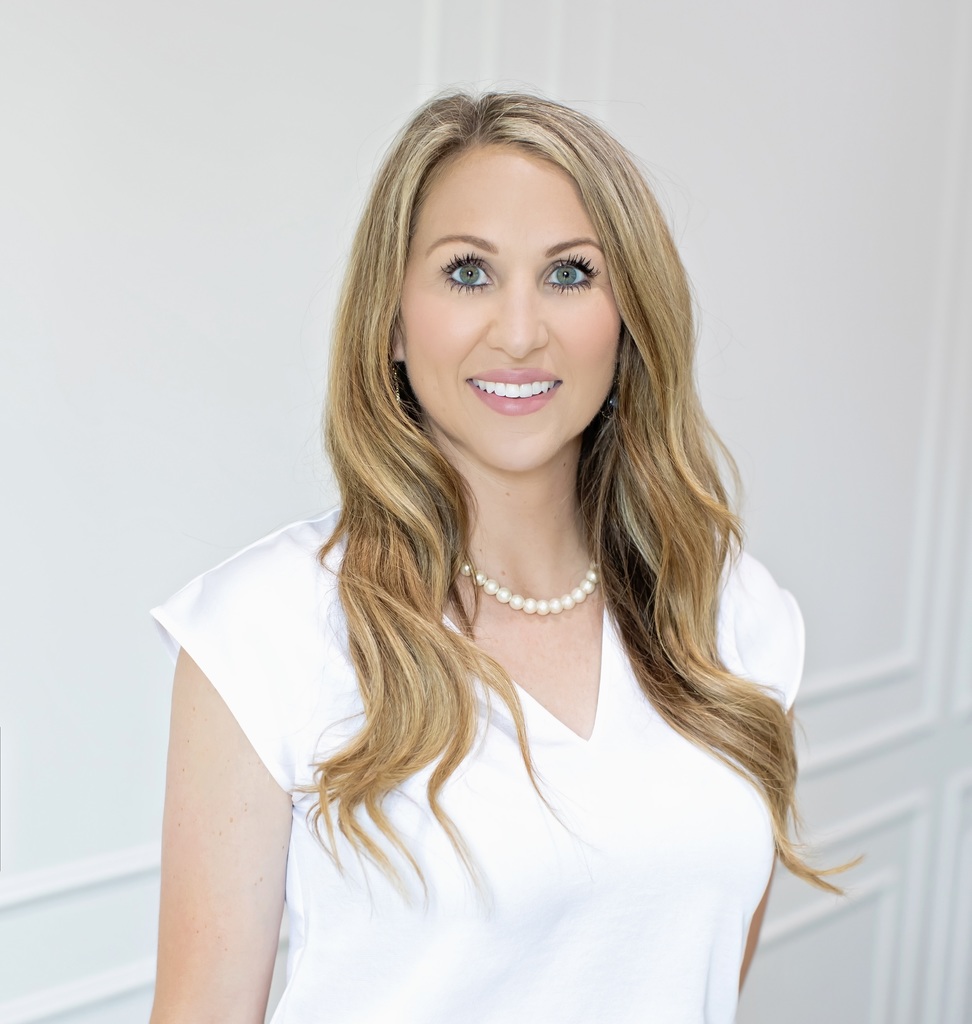 Robinson ISD says a big thank you to Kevin Kenny (9 years) and Colby Witt (1 year) for their service on the Board of Trustees! Your time and dedication to our students, staff, and community was outstanding! #RobinsonISD #RNQ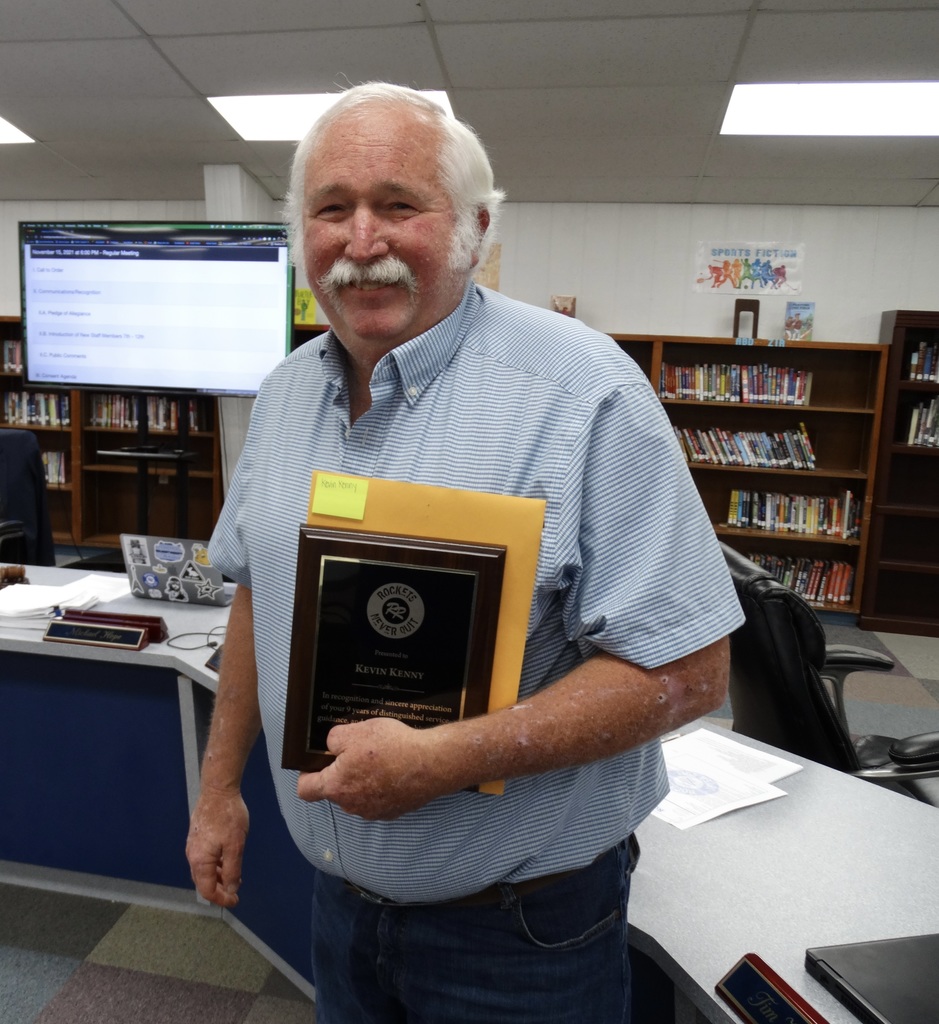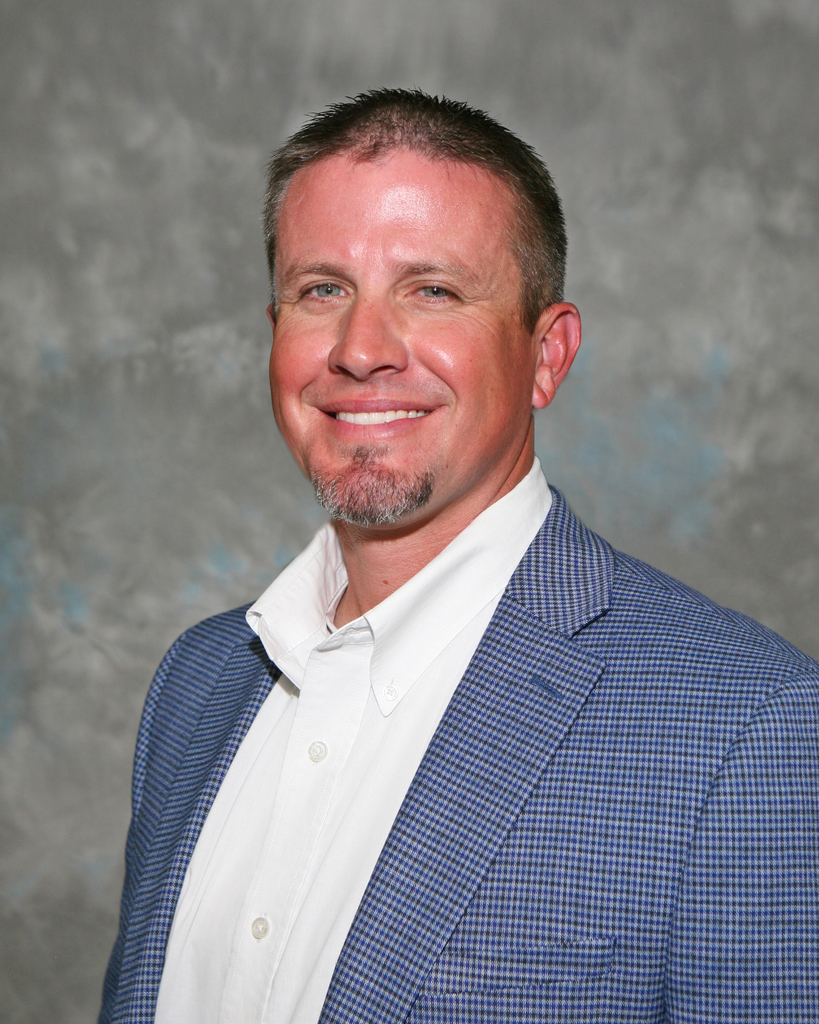 This week the Rocket Report shares information about how you can support our libraries through book fairs in #Robinson ISD.
https://youtu.be/wrxNATC3fJI

Robinson ISD is thankful for our Veterans!! We hope all understand how blessed we are because of your service and sacrifice!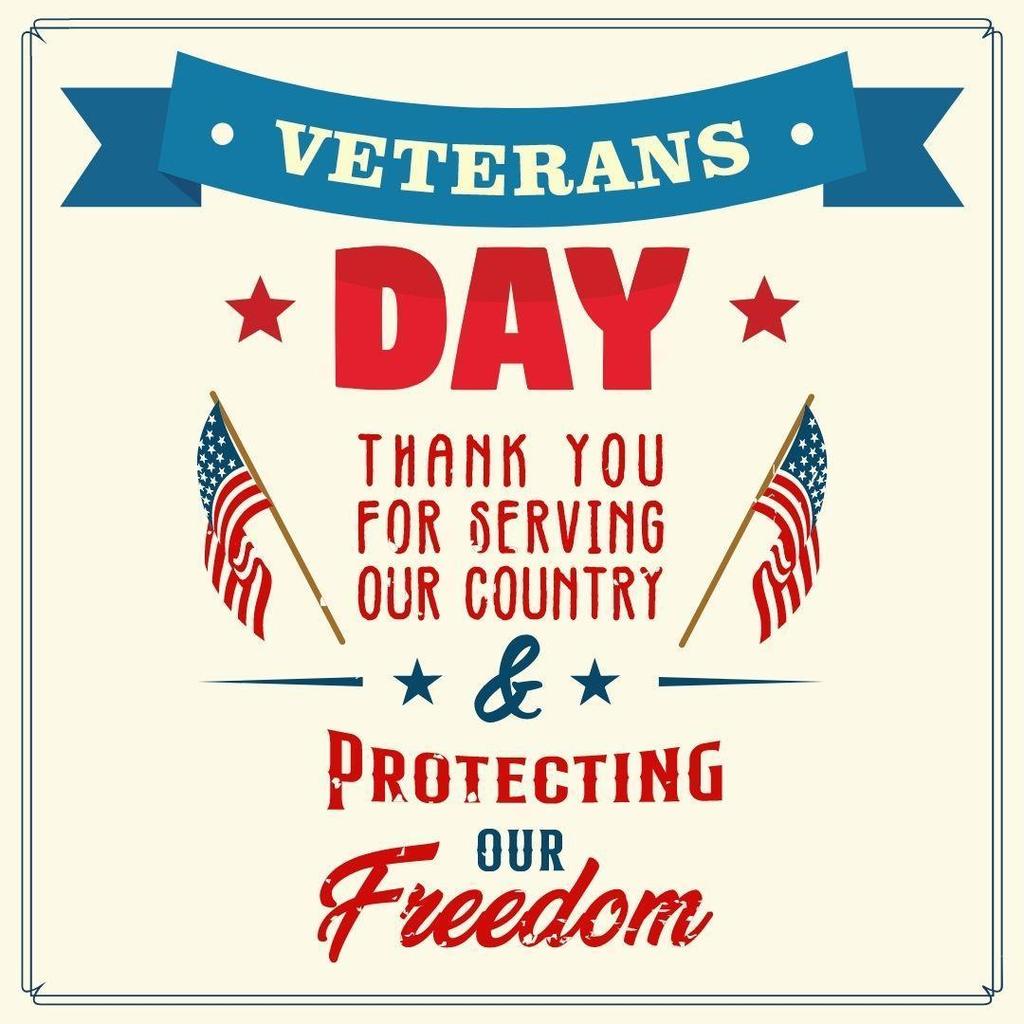 Monday, November 15th: Waco-McLennan County Health Department will be holding a Vaccination Clinic at Robinson Intermediate that will include the Pfizer vaccine for ages 5-11 as well as all other COVID-19 vaccines. The Clinic will be from 4:30-7:00 at the back of the Intermediate (cafeteria area).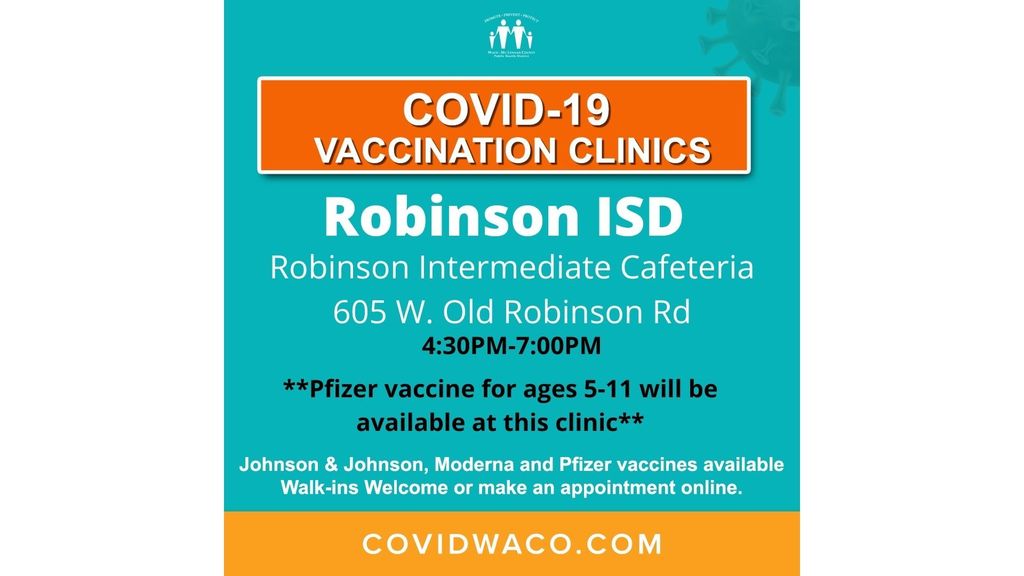 This week the Rocket Report shares information about our Senior Citizen Thanksgiving Lunch provided by FCCLA students and staff as well as campus Thanksgiving lunch information.
https://youtu.be/jbfyFN0C5e4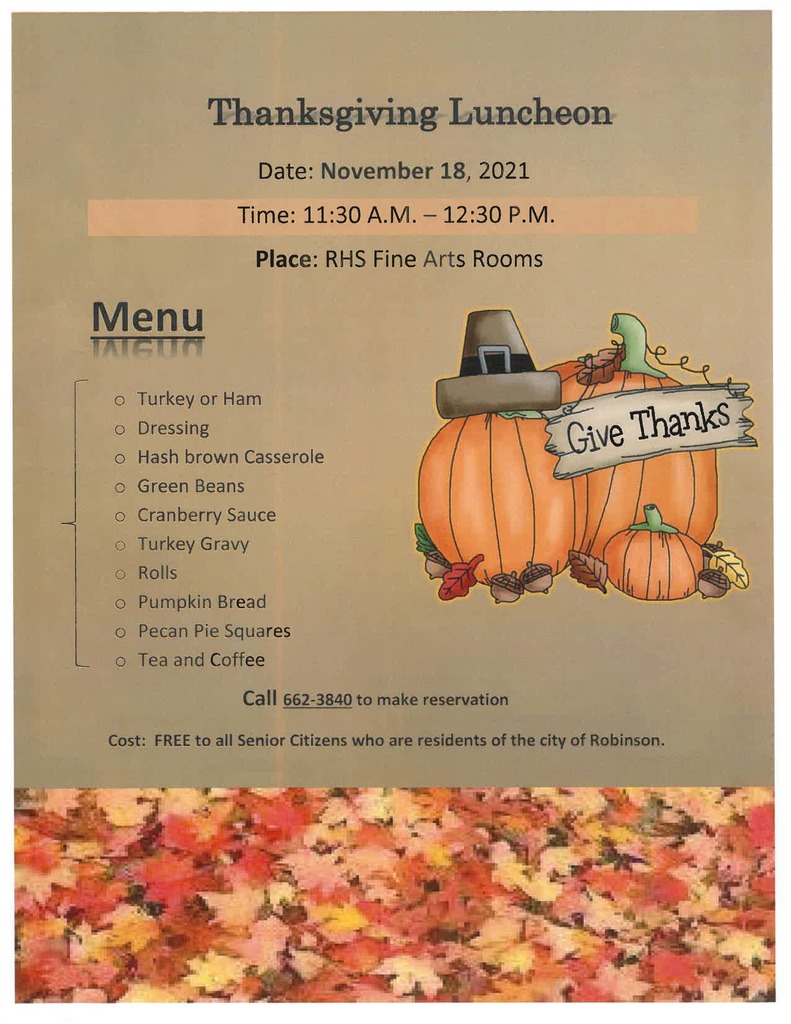 The character trait for the month of November are: Perseverance (elementary) and Responsibility & Commitment (secondary). Lessons from counselors this month will focus on these character traits.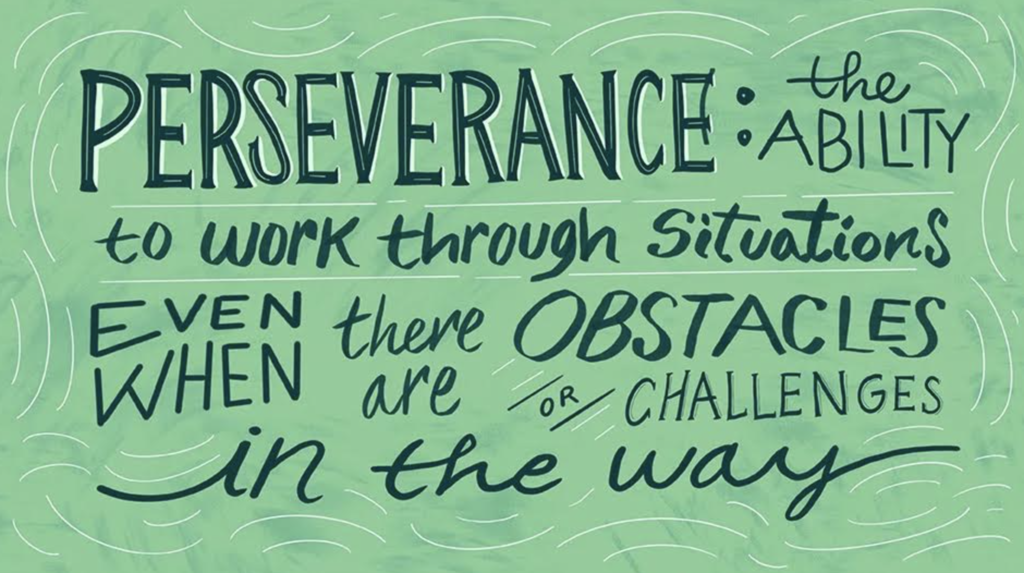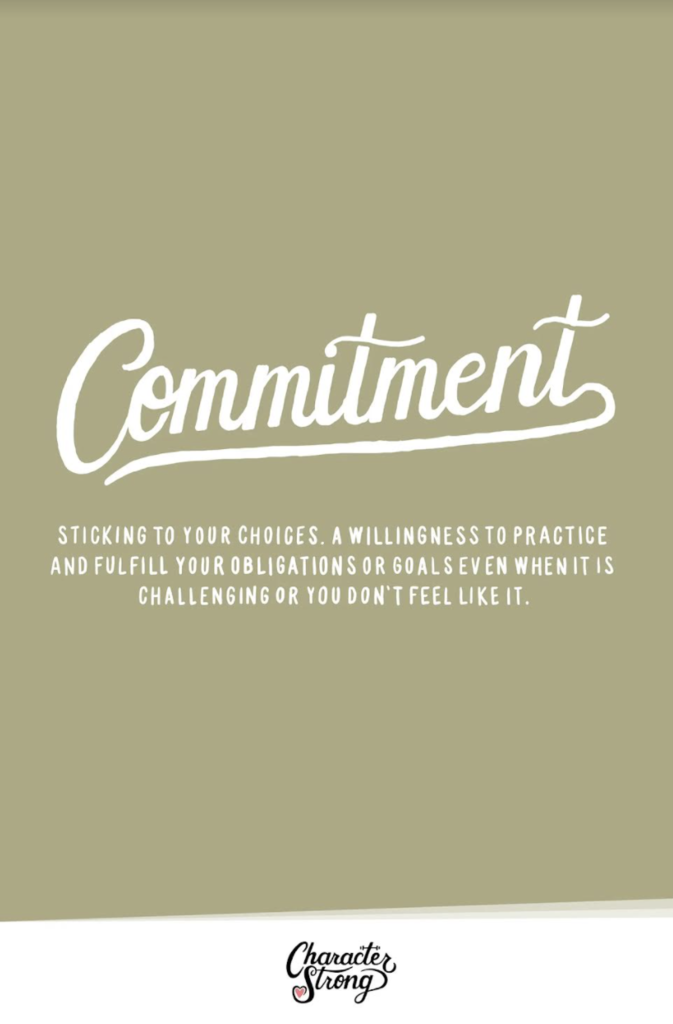 The Rocket Report this week is with Coach Graham, the high school boys basketball coach. He shares information about the season and how he is recruiting and building excitement at RHS for basketball.
https://youtu.be/8hh-EmbBh04

Reminder of the opportunity to support Robinson students through the Pack of Hope this week.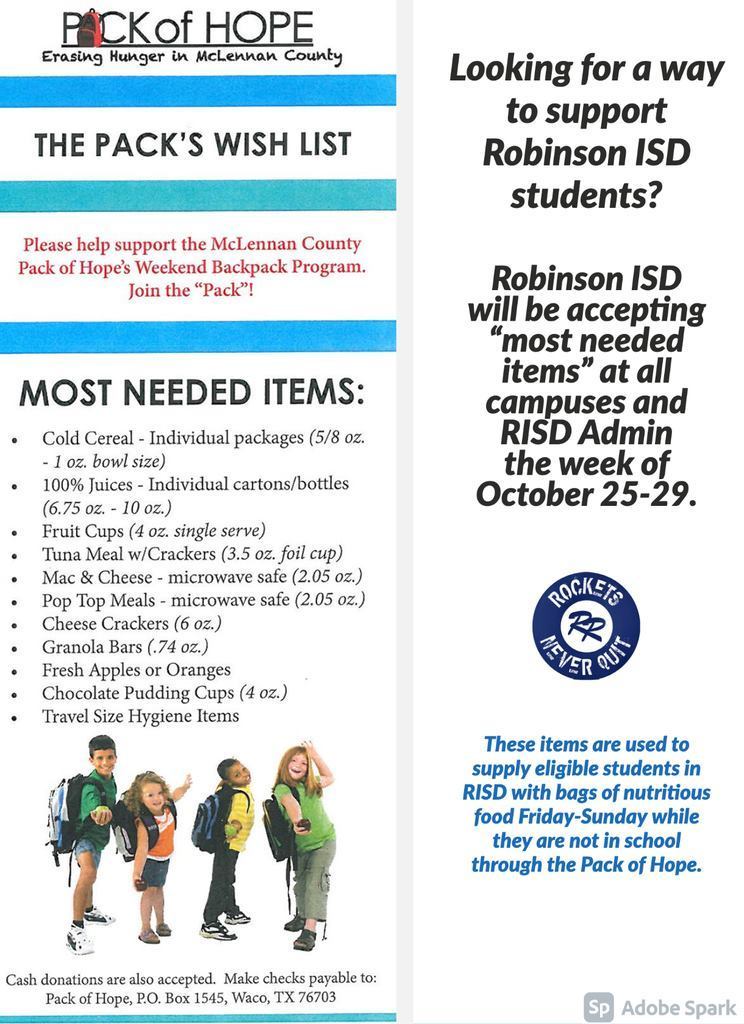 Just a reminder to all students the last day to turn-in StuCo applications is tomorrow, 10/27, at 4:00. No late applications will be accepted! #RobinsonISD

Tomorrow, 10/26, begins the final phase of the parking lot resurfacing project. The staff parking lot and front circle drive will be blocked. Staff will be parking amongst students. The main issue this will cause is the front drive. All traffic will have to enter and exit on Tate by the baseball field. Buses will drop off in the back of the school. Afternoon bus riders will walk to the JH to board buses there. Car riders will continue to be picked up in the back of the school. If you need to pick-up a student during the day, please call the office at 662.3840 and park beside the large orange cone to the right of the building if facing the HS. There will be a large sign that says mid-day pick-up. We will send the student out to you. If you are dropping off lunch, you will need to find a spot and walk-in as usual so prepare for delays. As soon as the project is completed, we will get with seniors about painting their spots. Thank you for your patience with this project! #RobinsonISD
This week the Rocket Report sent to parents shares information from FFA Officers about various FFA information including the upcoming US Flag Disposal Ceremony being held November 10th at Peplow Park beginning at 6pm.
https://www.youtube.com/watch?v=Eq06yMPejXo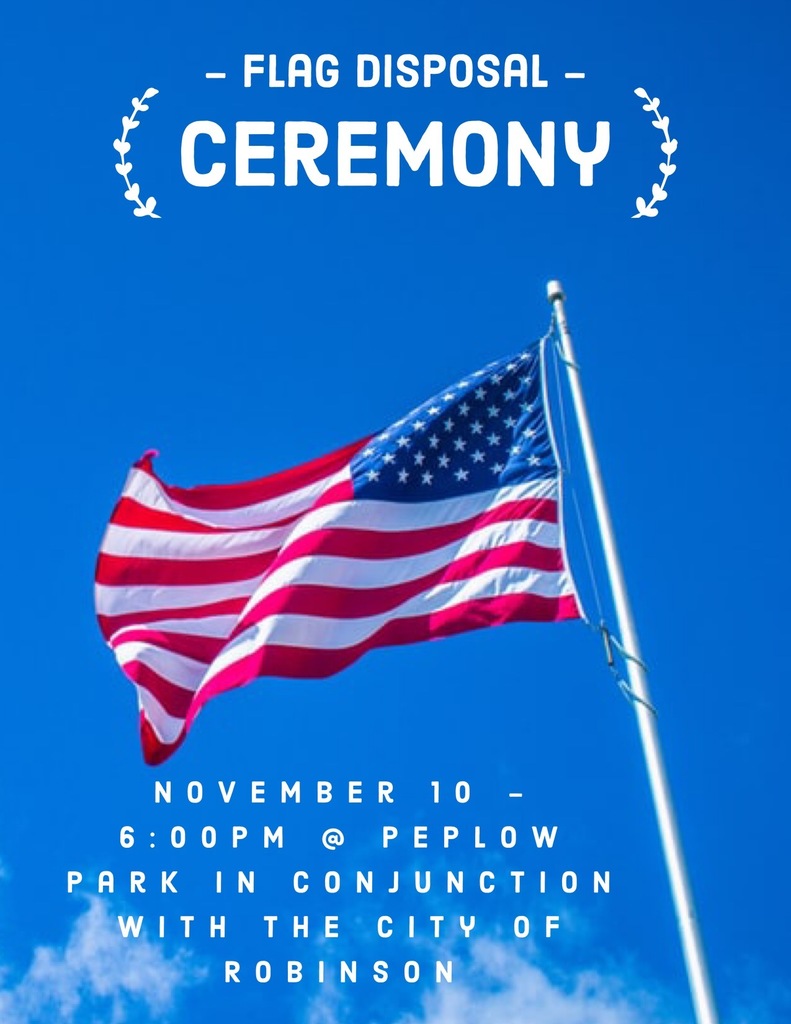 Next week (October 25-29) is Red Ribbon Week. We have a theme each day as we discuss how to "Be Happy. Be Brave. Be Drug Free."!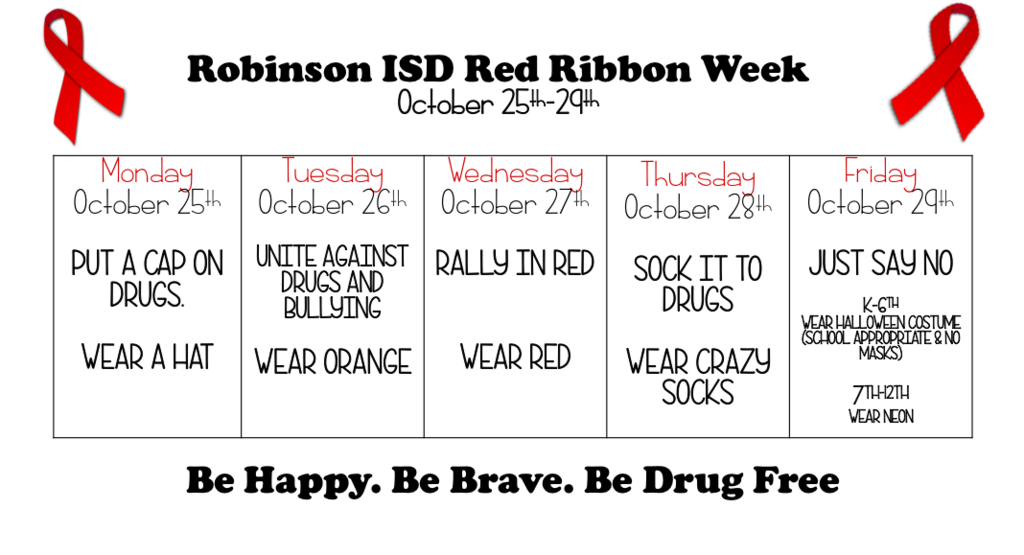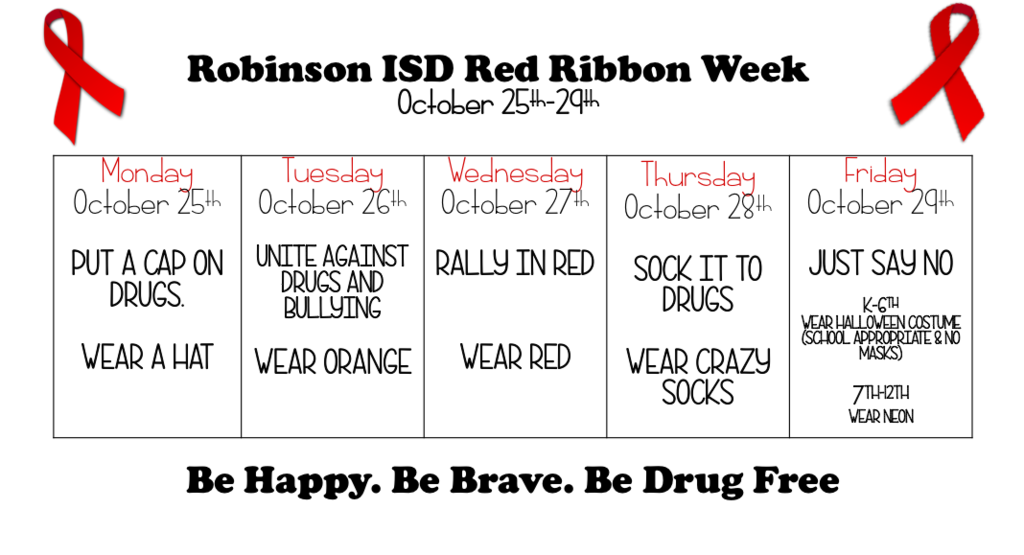 The Rocket Report this week shares information about how all students and the community can join in the Robinson homecoming fun during the week of October 18th-22nd. Homecoming is October 22nd.
https://youtu.be/od-OIZ1VU2E
Blue Jean Ball Tickets are on sale! This event benefits teacher grants in Robinson ISD granted by the Robinson Education Foundation. The event is about 2 weeks away! risdweb.org/ref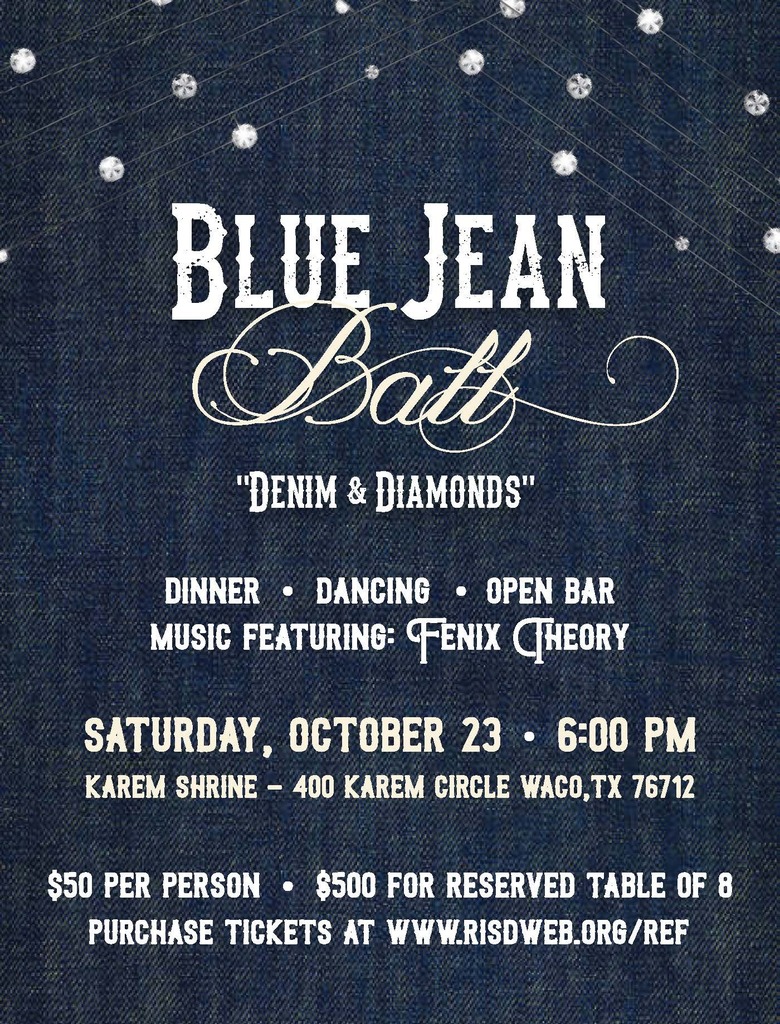 This week, RIS counselor Mindy Hancock shares information in the Rocket Report about how to help students who experience anxiety.
https://youtu.be/Cc_Pkc0yCMM