Please watch the video for information about school start times and for additional information about school supplies this year.
https://tinyl.io/4UHF
We have also created a FAQ about school supplies:
https://tinyl.io/4UHE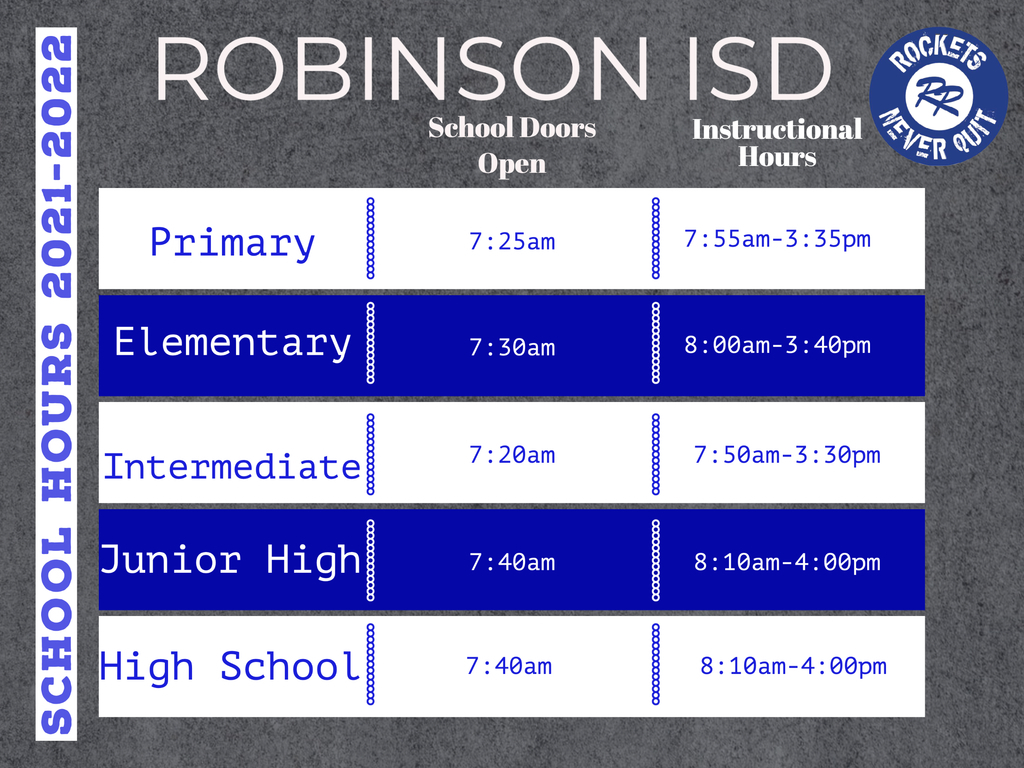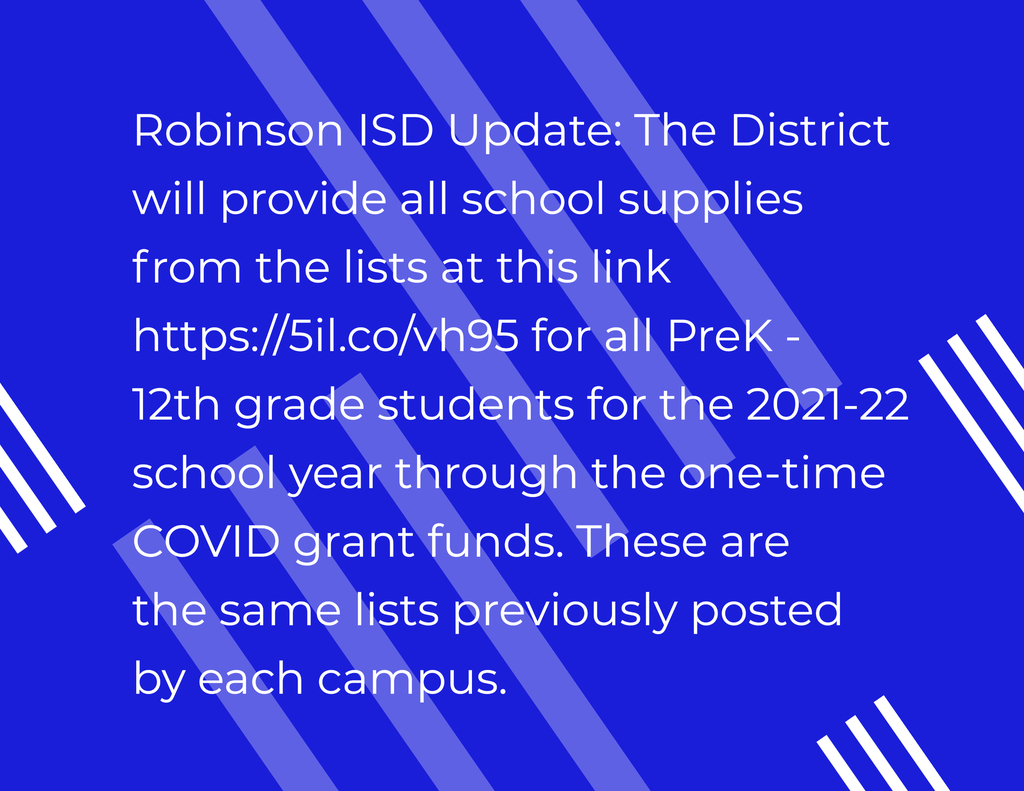 Intermediate Summer Hours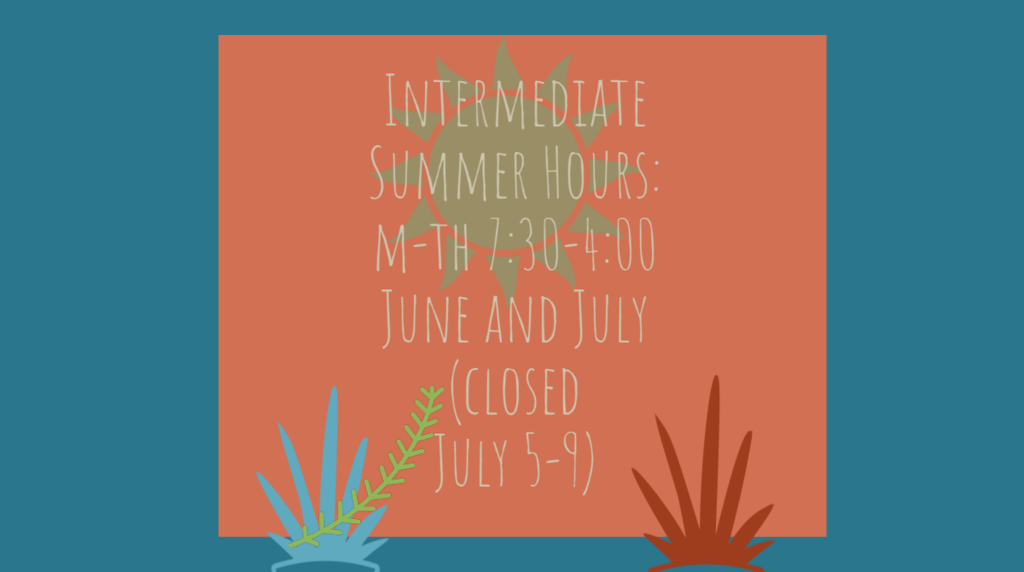 We are excited to celebrate the class of 2021 at graduation tonight! If you would like to watch virtually, you can connect with us via YouTube or Facebook Live with the links below. #RobinsonISD YouTube:
https://youtu.be/jK_vlzdIyWU
Facebook Live:
https://fb.me/e/S3Q96BO3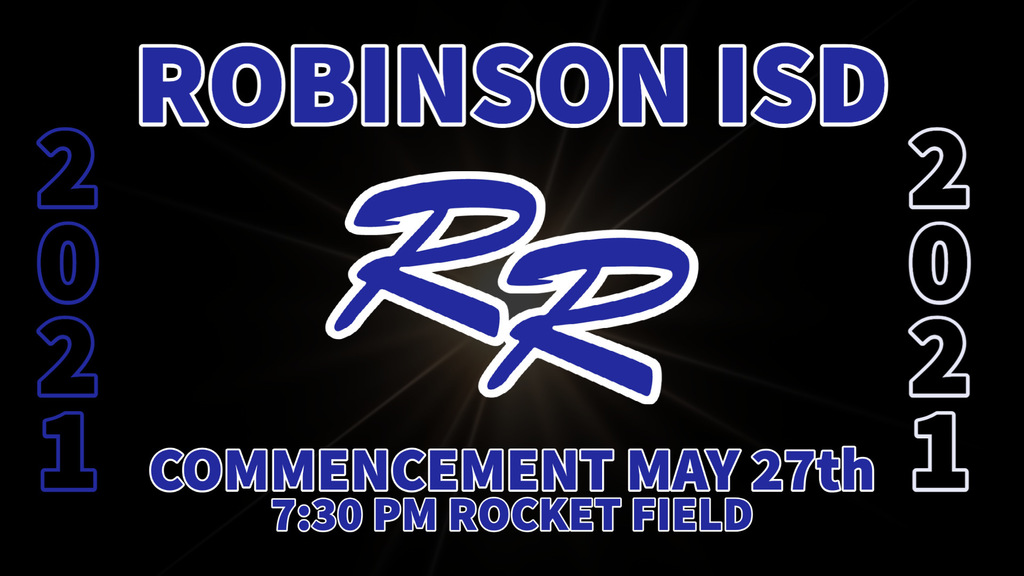 Best Wishes to Coach Wallis on your next journey!! Good luck to you!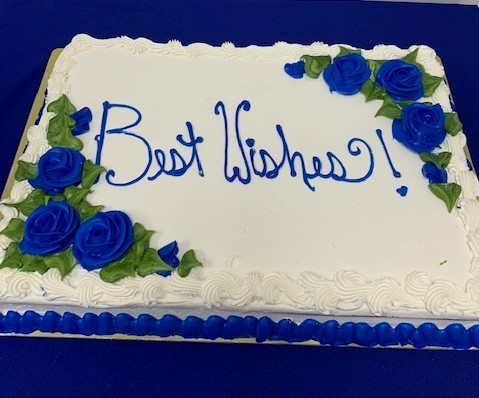 Best Wishes to our Staff leaving the Intermediate or going to a new campus - Stephanie Kuehl, Megan Claverie, Mickey Mayton, Melissa Phillips, Kristina May and John Henry Keane. You will all be missed!!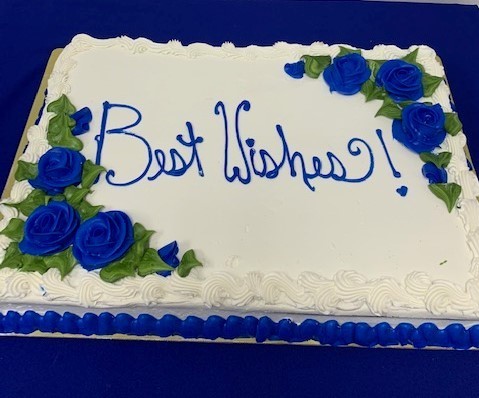 Remote Students Info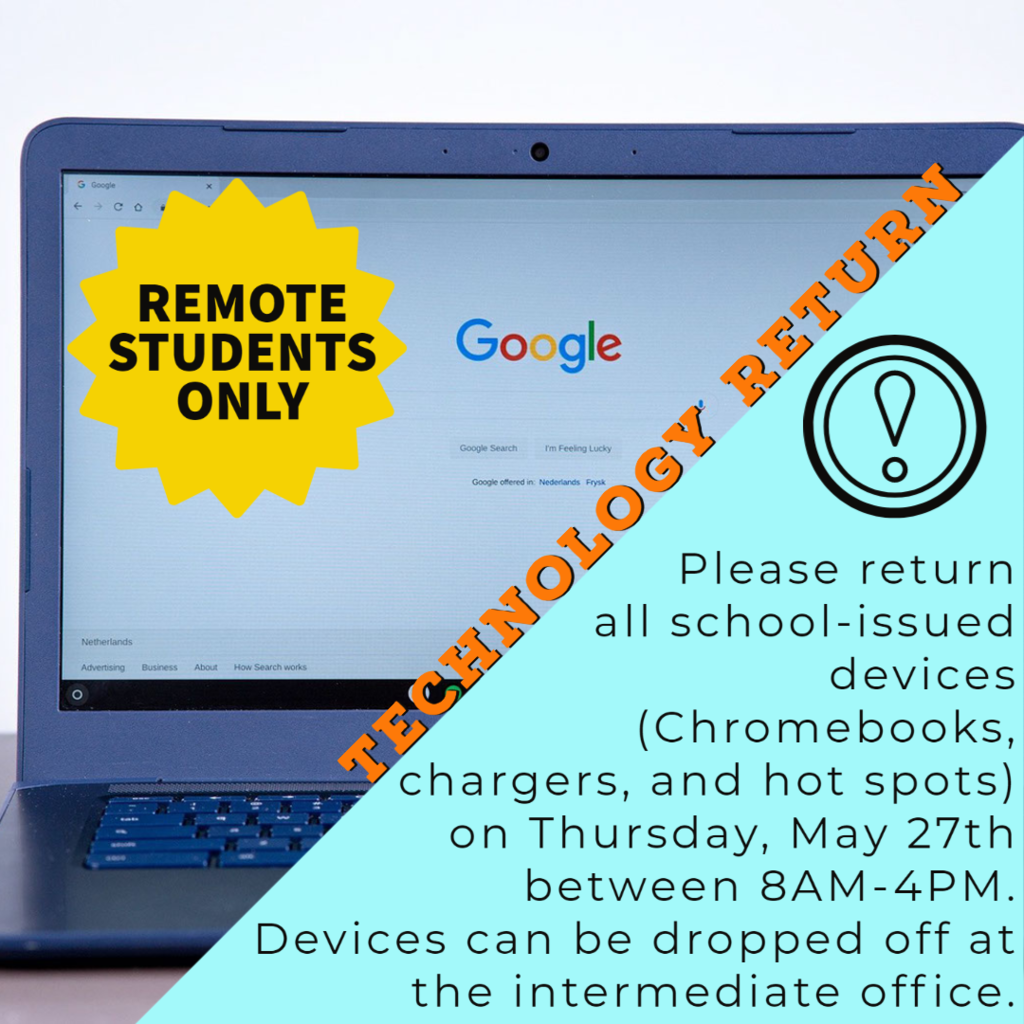 Intermediate End of the Year Events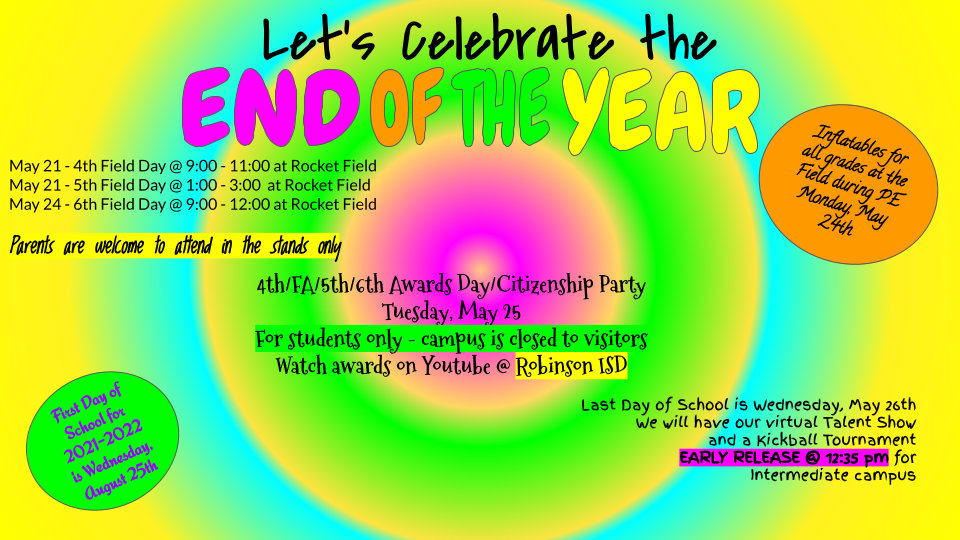 Happy School Nurse Day!!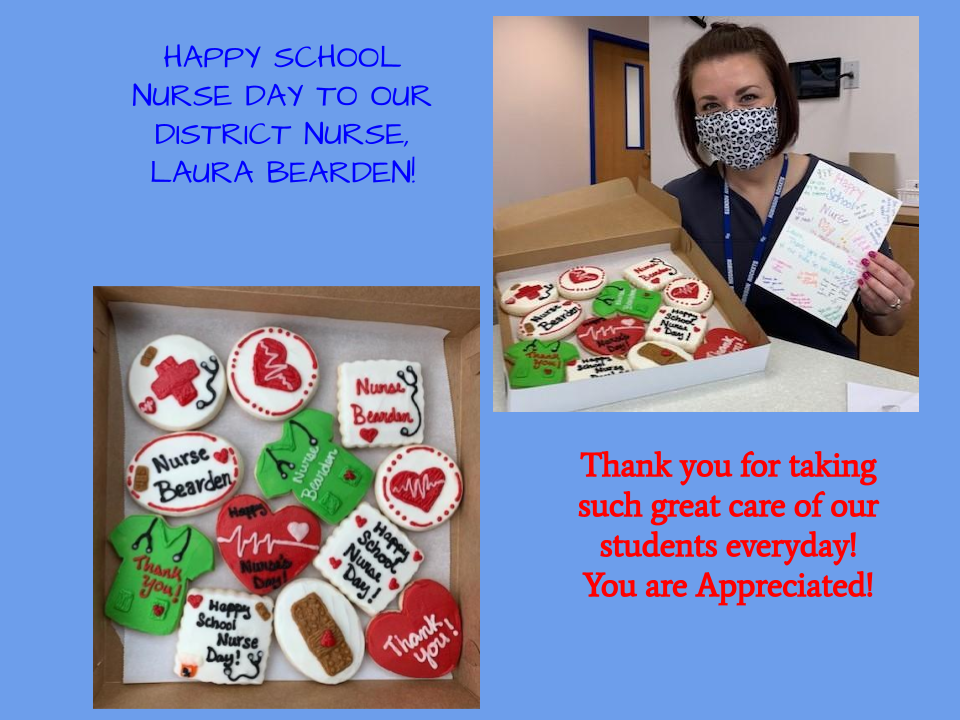 May 12th is National School Nurse Day! We are thankful for our two school nurses, Laura Bearden & Kathy Sanders along with our health aides Dinah Shaw, Kinder DeLaO, and Robin Teichelman. Thank you for all you do each and every day!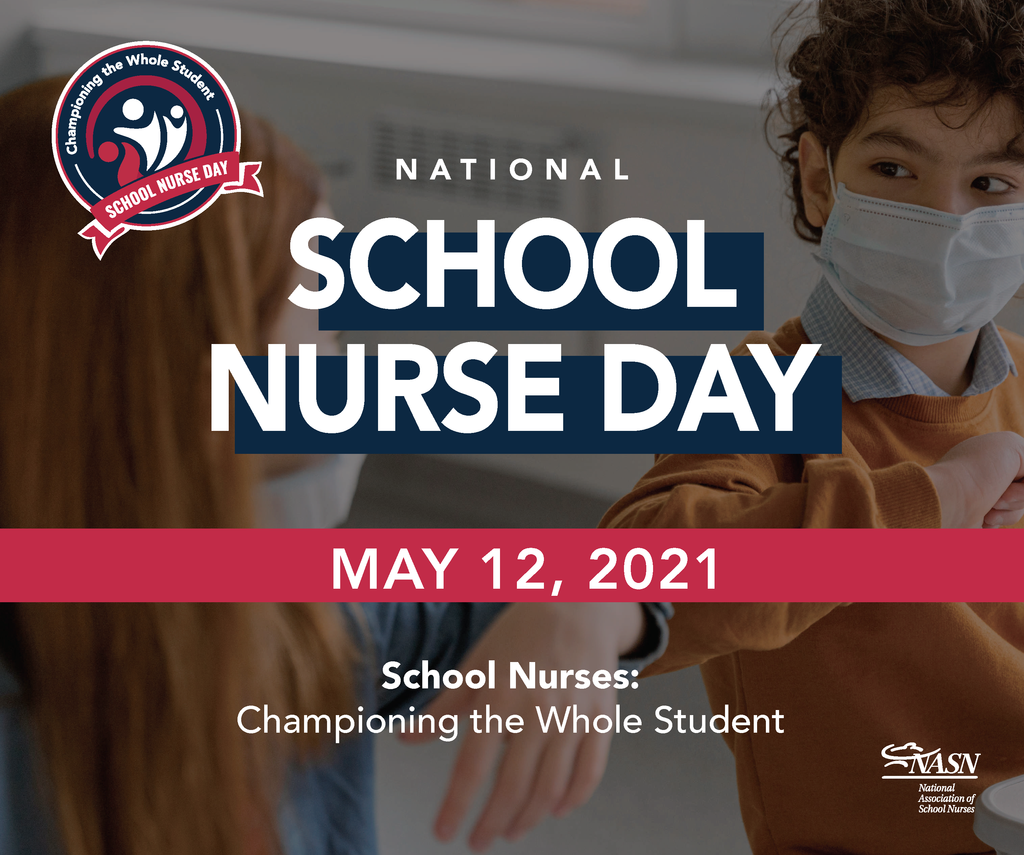 This week the Rocket Report is with Kimm Mawhirter and she shares information about RHS Theater & One Act Play!
https://youtu.be/vO5lcHx6NGs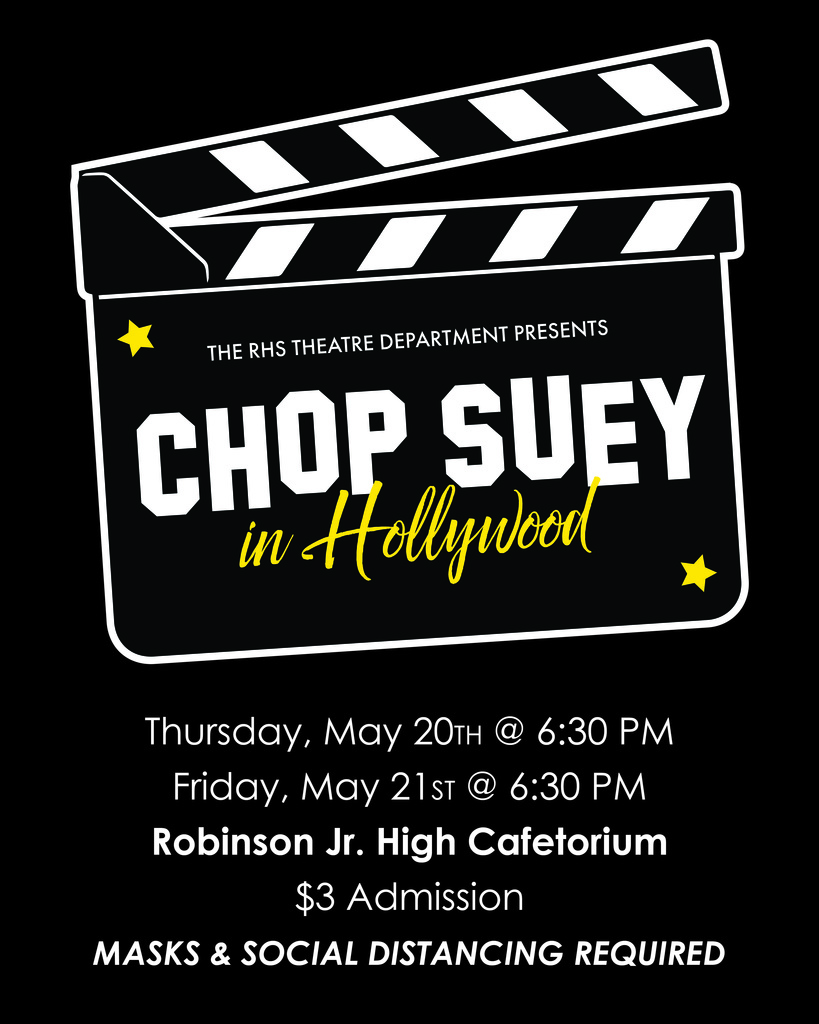 Thank You for a GREAT week!!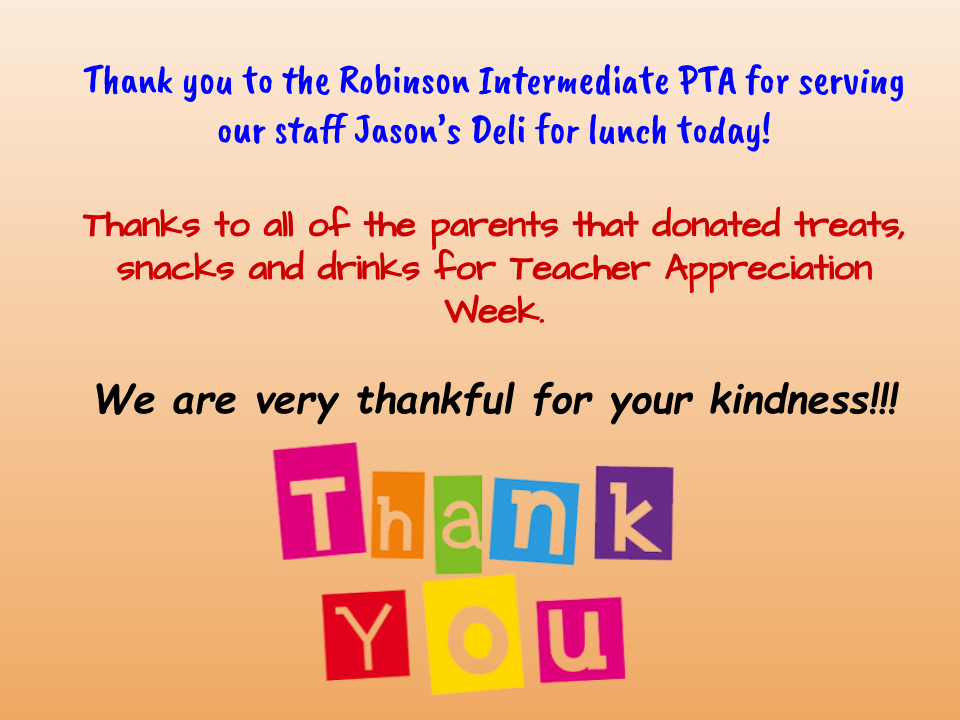 In addition to Teacher Appreciation Week, today is School Lunch Hero day! We are thankful for them and all that they have adjusted this year to take care of our students #RobinsonISD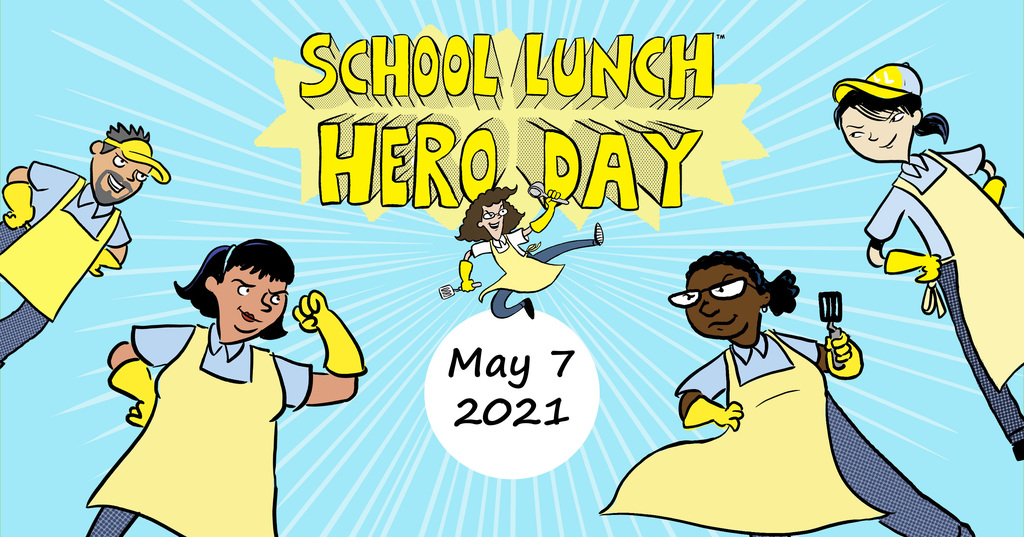 Our 6th grade hall celebrated our amazing custodian, Victor, today!! He does so much for us and always does it with a smile on his face!

Thank You to Aaron Tucker with RE/MAX Realtors. He provided lunch from Olive Garden for our entire staff! We are so thankful for such a wonderful display of appreciation for our campus.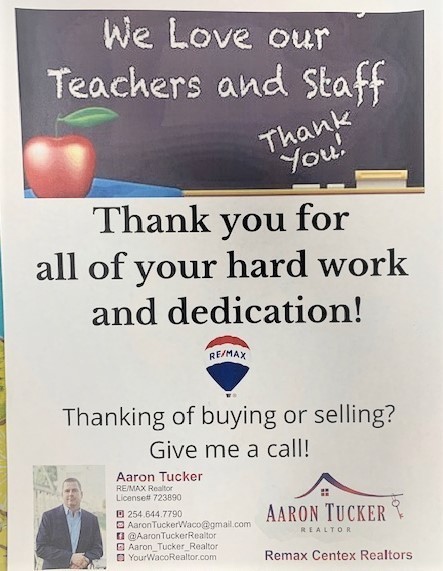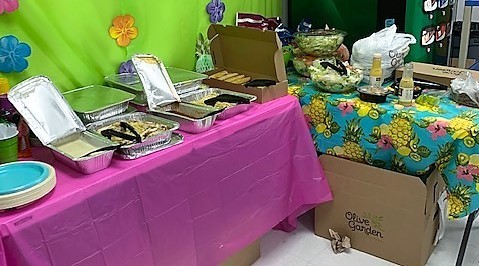 Thanks to our parents for sending some drinks, snacks and treats to celebrate Teacher Appreciation Week!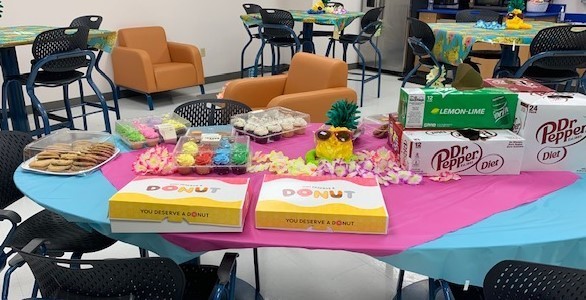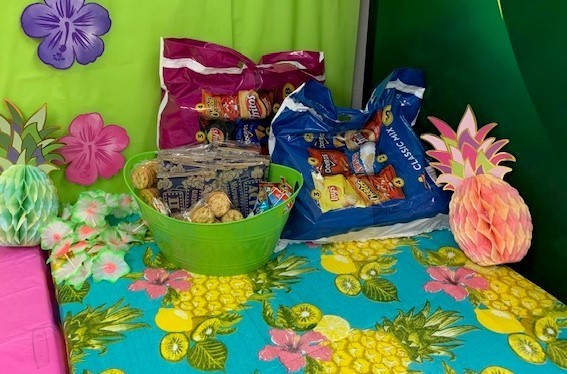 Congratulations to our teachers and staff of the year in Robinson ISD for 2020-2021! Colleagues at each campus selected them to represent their campus.
https://youtu.be/y79wcSLGyD8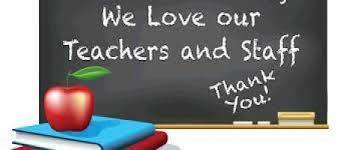 We are thankful for our teachers today and all year too! #RobinsonISD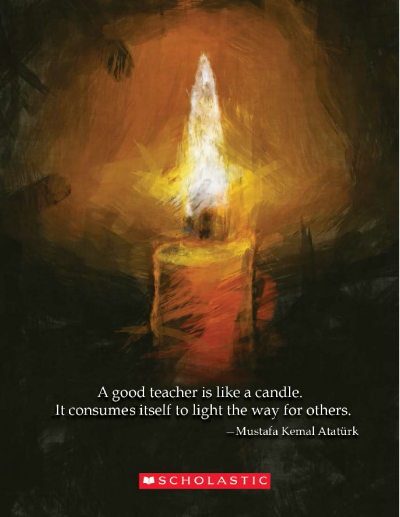 Thank you so much to our parents and PTA for providing Rosas for lunch today!! It was DELICIOUS!!