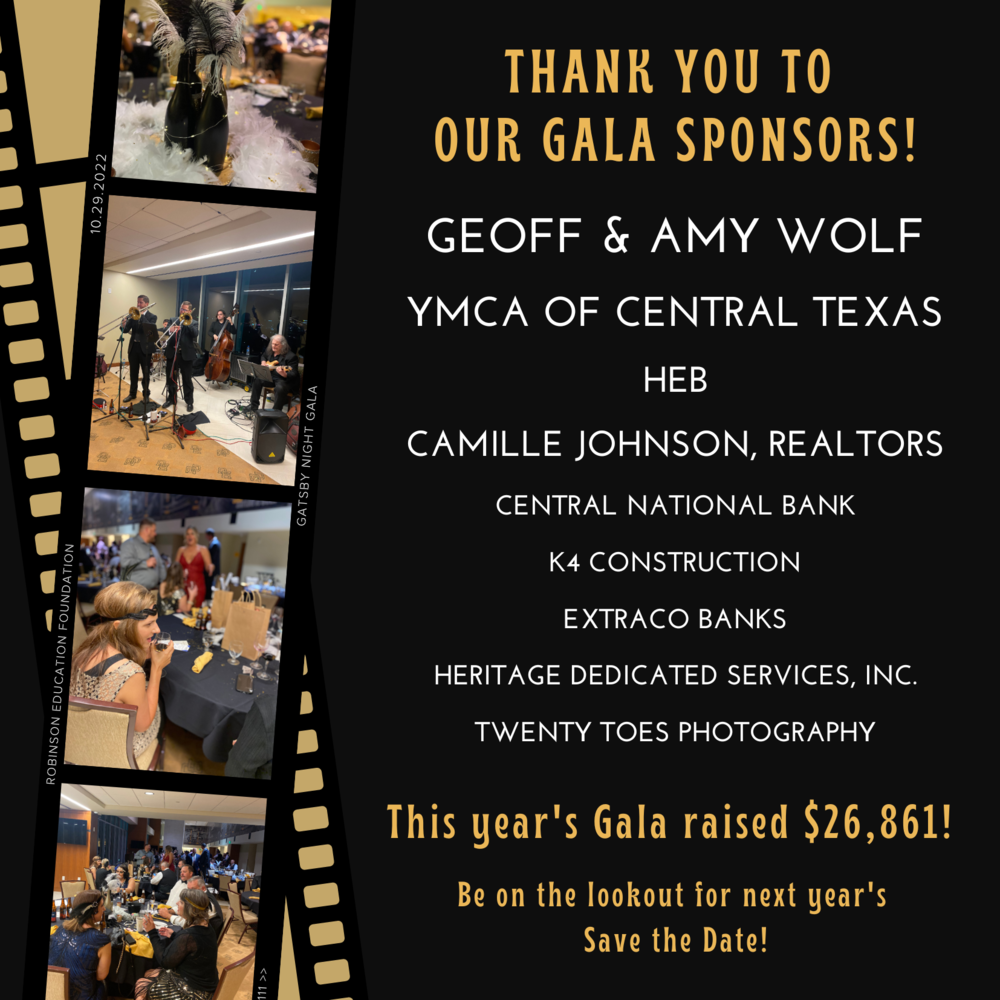 Thank you so much to our Gala Sponsors! This year's event raised $26,861! Metropolitan Sponsor Geoff & Amy Wolf Rockefeller Sponsor YMCA of Central Texas Carnegie Sponsors H...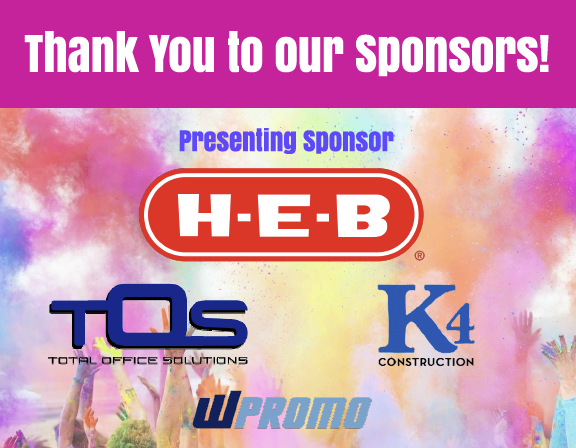 Thank you to the sponsors of the REF Color Run! You and the participants helped us raise over $2,000 for teacher grants in Robinson ISD.
Thank you to all our Celebration of Stars sponsors! Presenting SponsorsABM | HEBTable SponsorsClaycomb Associates, Architects | Jason & Karrie Crosby | K4 Construction | McLennan C...