It's that time of year again, the Robinson Elementary Book Fair is here. Come on out and help support the love of reading for our students here at Robinson ISD. Be sure to setup y...
This fall, "Back to School" will also mean "Back to Student Meal Rates" for school meals.In the 2022-2023 school year, schools are required to return to charging school meals on th...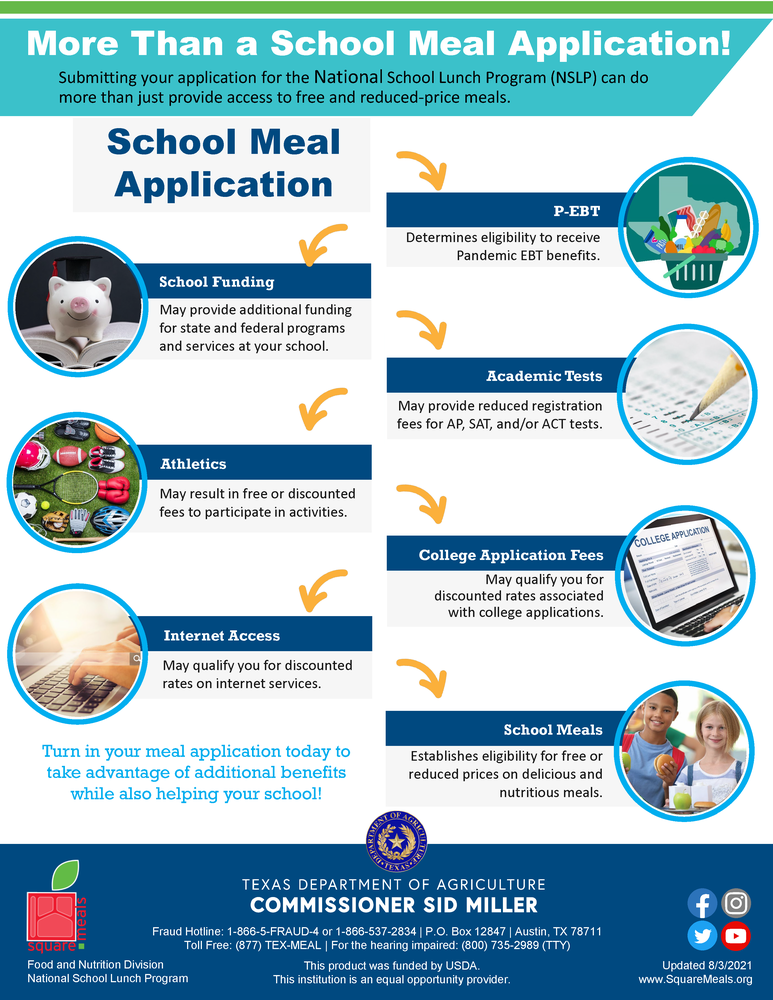 Submitting your application for the National School Lunch Program (NSLP) can do more than just provide access to free and reduced-price meals. Go to Meal Application to apply.