EDIT MAIN
Welcome to Robinson ISD, Home of the Rockets!
The students of Robinson are blessed to have a caring and fantastic group of educators to help them reach their potential. Our parents and community also have high expectations for our schools in all areas. We strive to provide opportunities for students to succeed in academics, fine arts, career and technical areas, athletics, student organizations, and community service. With the partnerships we have with parents, community members/organizations, and other educational institutions, our students can leave Robinson ready and prepared for a great future.
Rockets Never Quit!
#RNQ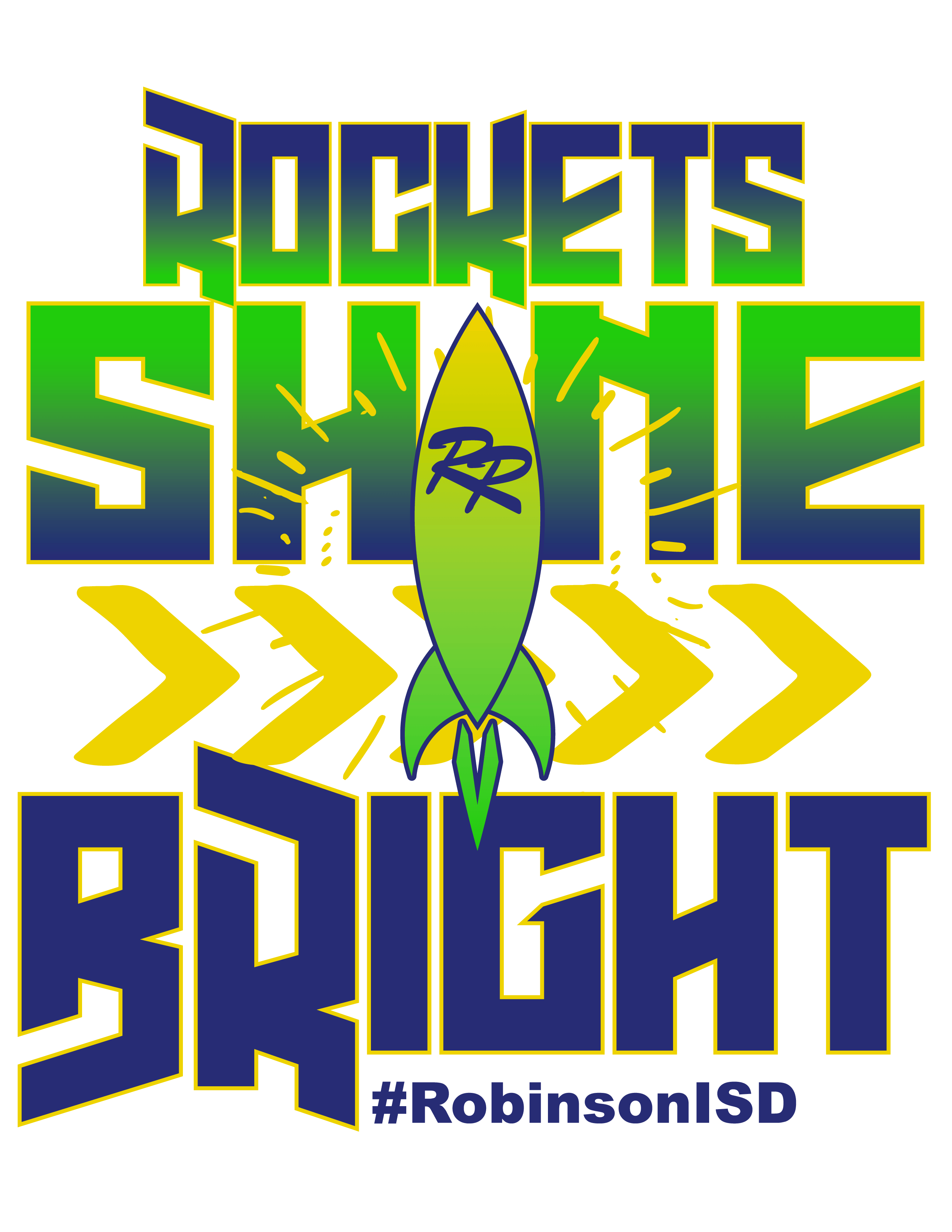 Mission Statement
In partnership with parents and the community, Robinson ISD will prepare students for a fulfilling and productive life by empowering them to perform with academic excellence and personal responsibility and to exhibit characteristics of compassion and integrity needed to contribute to society and succeed in all endeavors.
Vision Statement
Robinson ISD will develop leaders and productive citizens by cultivating a passion for learning and a desire for excellence.
Motto
Every Student, Every Day