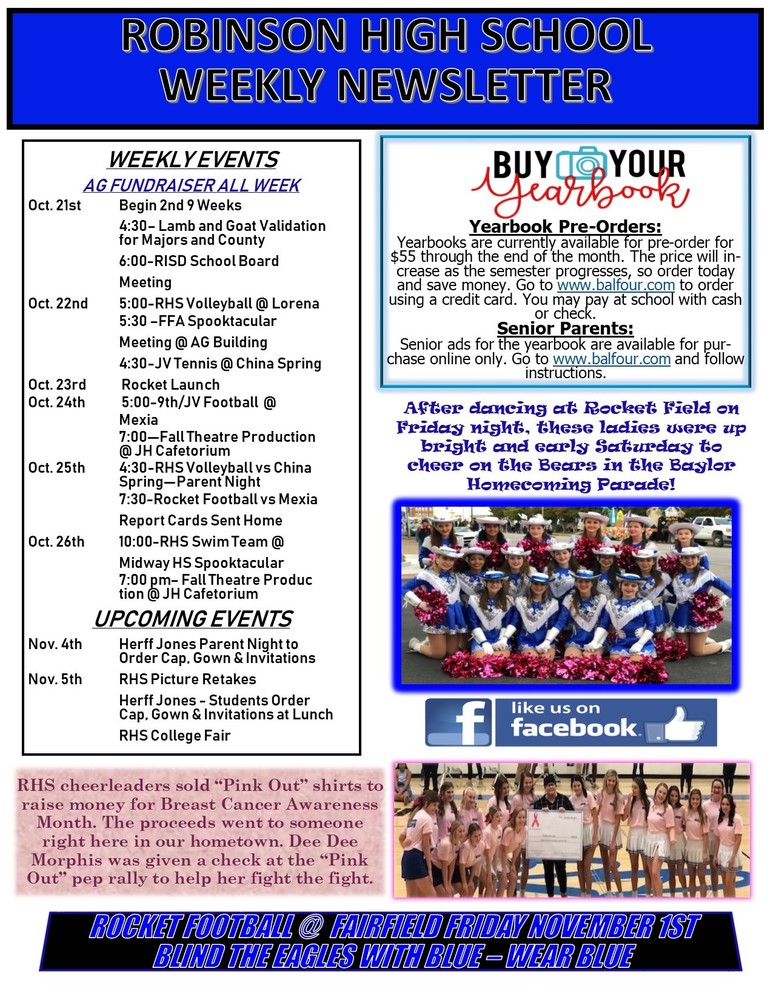 October 18 Newsletter
Travis Braugh
Friday, October 18, 2019
Good Afternoon Robinson High School Students, Parents, Friends, and Family!
It's been a fantastic week at RHS, and we're looking forward to another great week ahead. The competition for this week is one that all grades could win. The criteria is 97% attendance AND no more than 10 referrals for the grade level. We have a special treat for all qualifying grades next Friday.
Thank you all, and we hope y'all have a great weekend!